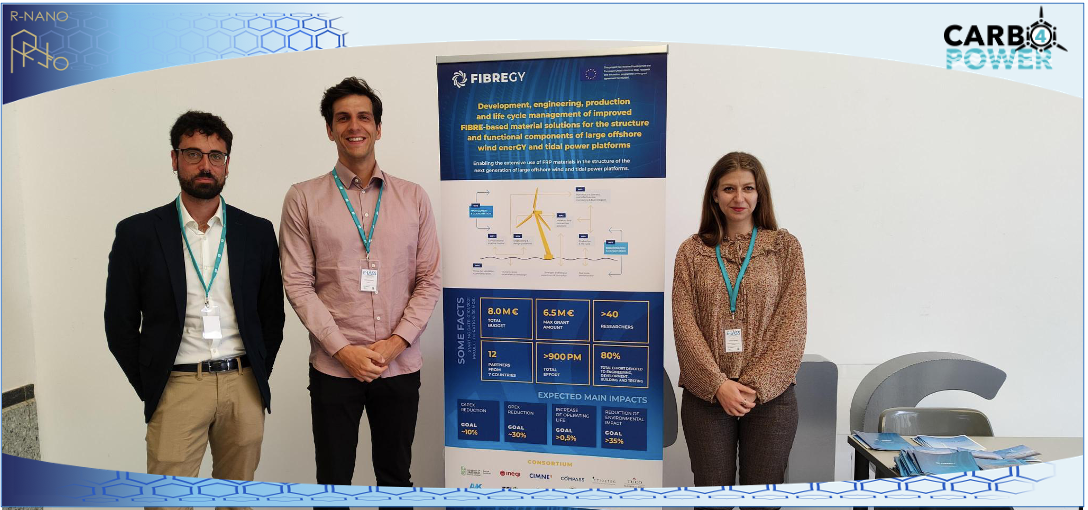 Presentation of Carbo4Power Project at the 17th E-LASS Event
The 17th E-LASS event took place on the 3rd and 4th of May in Las Palmas, Spain. The main focus of the event was the FibreGy project and lightweight applications at Sea in general. 
One of the highlights of the event was our colleague Stefania Termine presenting the EU project Carbo4Power on behalf of the project coordinator Professor Costas Charitidis of National Technical University of Athens. 
The Carbo4Power project is expected to have a significant impact on the industry as it aims to improve the operational performance and durability of the rotor blades while reducing the cost of energy production, maintenance, and their environmental impact. The project is also focused on developing multifunctional, digitalized multi-materials that can be used for various marine applications, including shipbuilding, offshore structures, and renewable energy systems.
Overall, the 17th E-LASS event was a great success, providing a valuable platform for knowledge sharing and collaboration within the maritime industry.