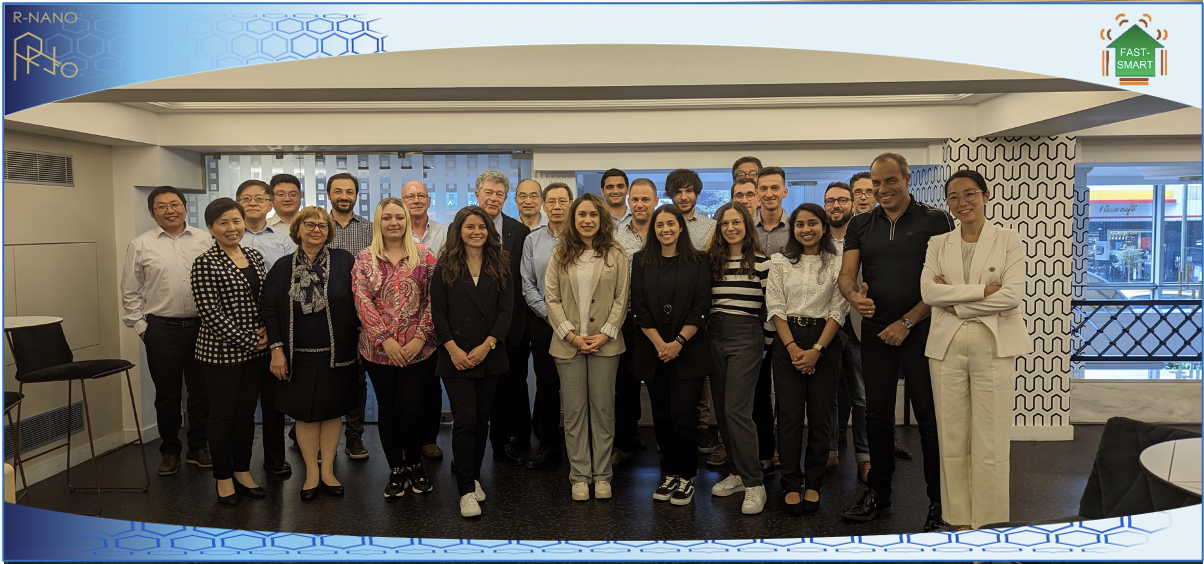 Fast-Smart: 36M Review Meeting and 2nd Training Program
The 36-month review meeting of the Horizon 2020 project FAST-SMART was held in Athens on May 4th. Hosted by NTUA, representatives from the 13 partner organizations, including Project Coordinator Professor Yi Qin from the University of Strathclyde and Project Officer Dr. Achilleas Stalios, attended the meeting. They discussed the current status of the project and set the work plan for the next period, focusing on the development of energy harvesters based on novel and smart thermo- and piezoelectric materials.
During the meeting, R-NanoLab presented their latest progress on tasks in WP2, WP3, and WP6. As the leader of WP5, they also provided updates on tasks related to recycling technologies of materials and reuses of parts.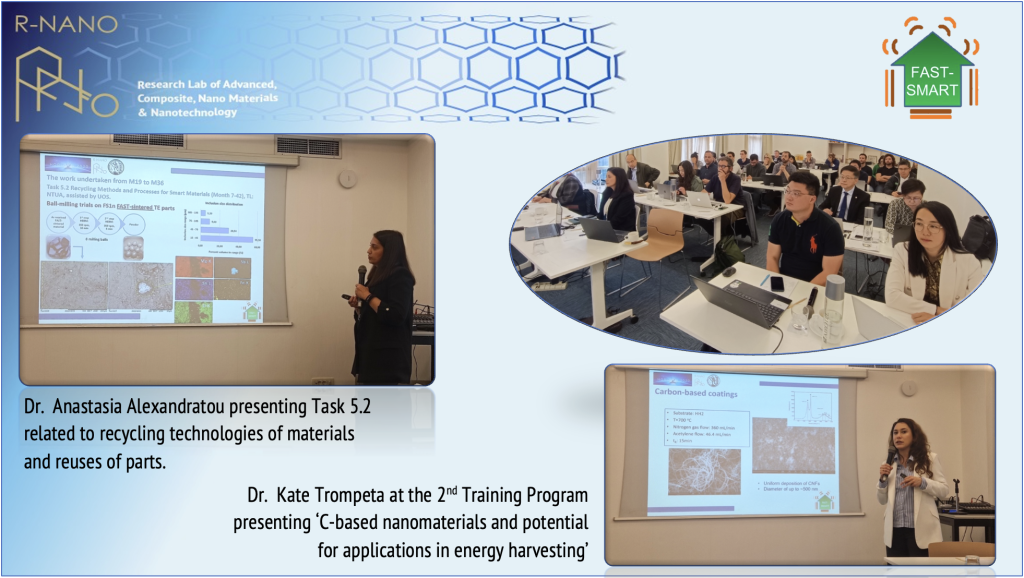 Following the meeting, the second training program of the project took place. The training program provided attendees with the opportunity to learn more about the techniques involved in the design and synthesis of materials for energy harvesting applications. This program was highly valuable and provided participants with useful insights into the latest developments in the field.
Overall, the 36-month review meeting and the training program were highly valuable and demonstrated the commitment of the project partners towards achieving the goals of the FAST-SMART project.