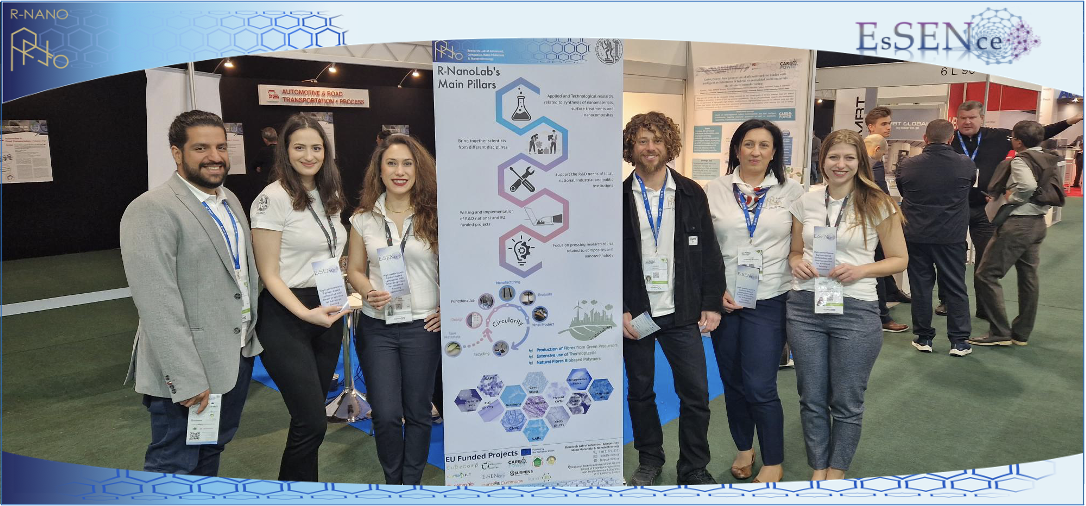 JEC World Composites 2023
R-NanoLab participated in JEC World Composites 2023 in Paris on the 25th until the 27th of April, which provided an excellent platform for the team to connect with numerous companies and organizations in the industry. The event presented an invaluable opportunity for R-NanoLab to engage in meaningful conversations about the latest trends and advancements in the field of composites.
At the event, R-NanoLab presented several ongoing projects and showcased their impressive work, which garnered a positive response from attendees. The team was gratified to receive interest in potential collaborations, as they are committed to developing innovative solutions using composites. 
Participating in the JEC World Composites event enabled R-NanoLab to expand their professional network, meet new people, and build relationships. The team left the event feeling inspired and motivated to continue their efforts to advance the field of composites. They are eagerly looking forward to next year's event and the potential opportunities it may bring.