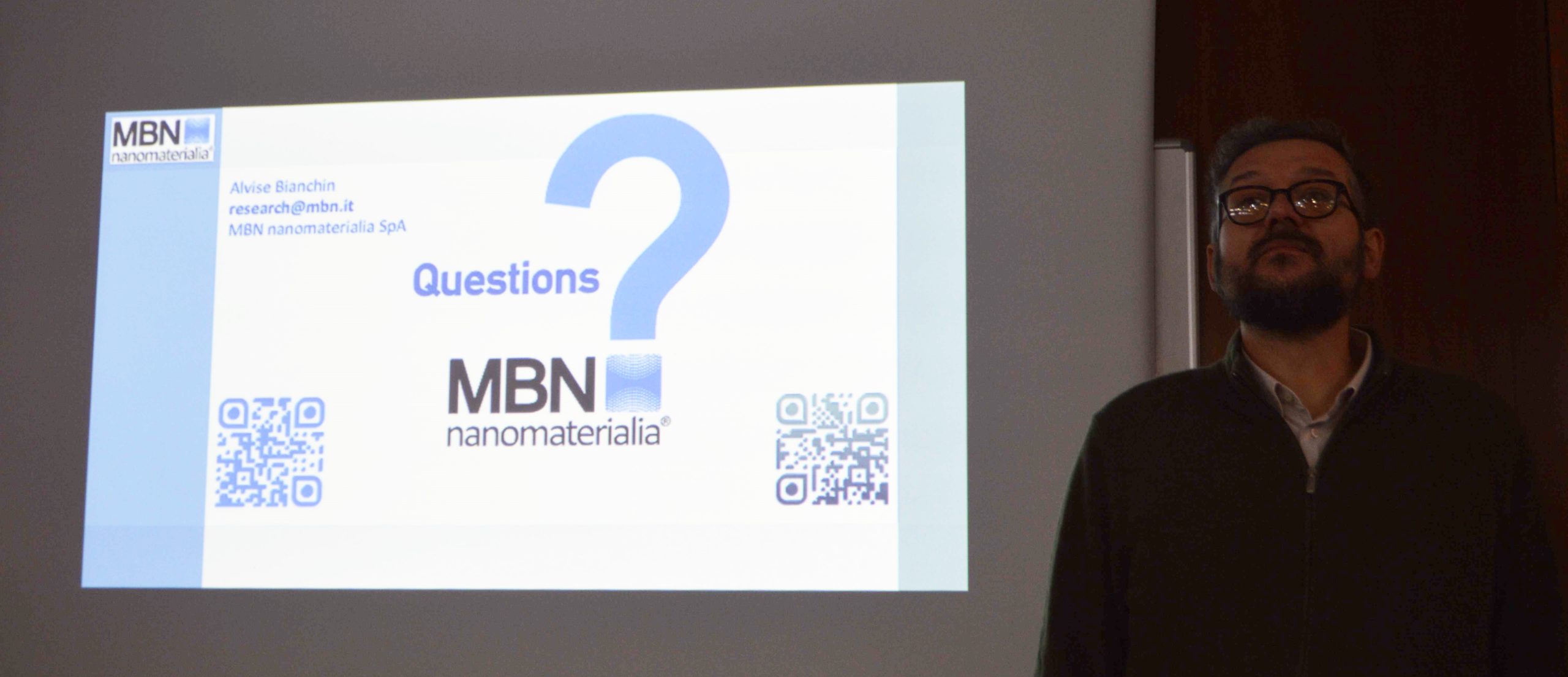 "Materials Science and Technology" lecture by Dr. Blanchin Alvise
On the 3rd of February Dr. Alvise Blanchin from MBN Nanomaterialia delivered a guest lecture at School of Chemical Engineering, NTUA, as part of the Seminar Courses of Postgraduate Program "Materials Science and Technology".
The lecture was related to "Synthesis of functional materials by high energy ball milling" and it focused on solid state powder metallurgy, specific cases of thermoelectric materials and functional materials that can be produced through mechanical alloying. Special attention was given to thermoelectric materials that have been developed within the European Funded Horizon 2020 Project "Fast-Smart".