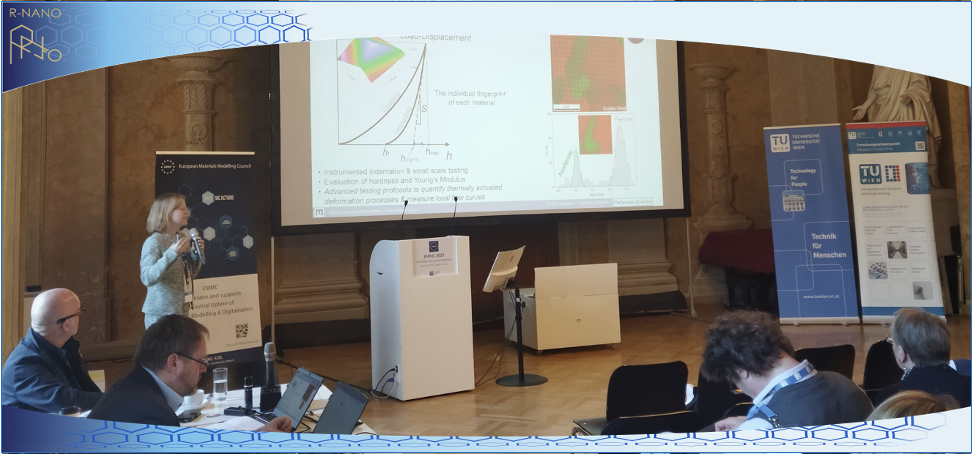 4th EMMC International Workshop
On April 27th, Professor Charitidis from R-NanoLab chaired the 4th session on the second day of the EMMC International Workshop. The session was titled "Characterisation as accelerator on advanced physics-based modelling; from product development to Use-Cases" and explored the ways in which characterisation can be used to accelerate the development of advanced physics-based models. The importance of characterisation as a tool for ensuring the accuracy of modeling was a key focus of the session, which also highlighted some of the use-cases where such models have been successfully deployed.
The session was framed within the context of WP5 of the NanoMECommons project, which focused on standardisation, collaboration with existing NMBP characterisation projects, and EMCC engagement. 
Attendees of Session 4 gained valuable insights into the importance of characterisation in the development of advanced physics-based models, as well as learning about the latest advances in this exciting field.