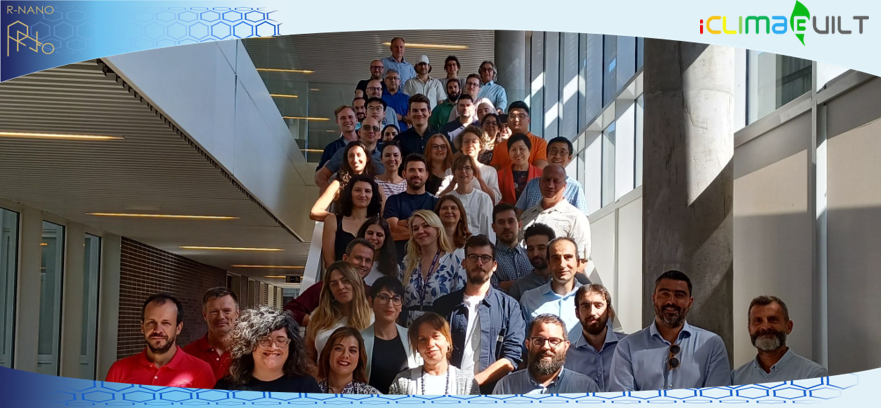 30M Progress Meeting of iClimabuilt
The 30-month Progress Meeting of the Horizon 2020 Project iClimabuilt took place in Manresa, Spain on 27th and 28th of September. Hosted by project partner Eurecat, representatives from the 27 partner organizations and project coordination team from NTUA attended the meeting and discussed the project's progress and plans for the next period.
iClimabuilt's goal is to create an open access ecosystem for developing, upscaling and testing innovations in building envelope materials and technical systems via its 9 Pilot Lines (PLs) to reach Nearly Zero Energy Buildings (nZEB) balance. At the same time, iClimabuilt will support and help small high-tech firms to scale up and cope with the continuous rising of technological complexity, assisting in the transformation of research results into innovations. 
R-NanoLab presented the WP7 related to the Open Call of iClimabuilt OITB project. The idea of this open call is to deploy a set of test cases where (group of) companies outside of the Consortium (Experimentation Teams), will be able to develop or to test any of their technologies referring to materials for building envelopes, bringing in their case. iClimabuilt will offer the related services through its Services Arena. Each experimentation team needs to describe its lack in knowledge, the selected services and how the selected services are expected to close these knowledge gaps.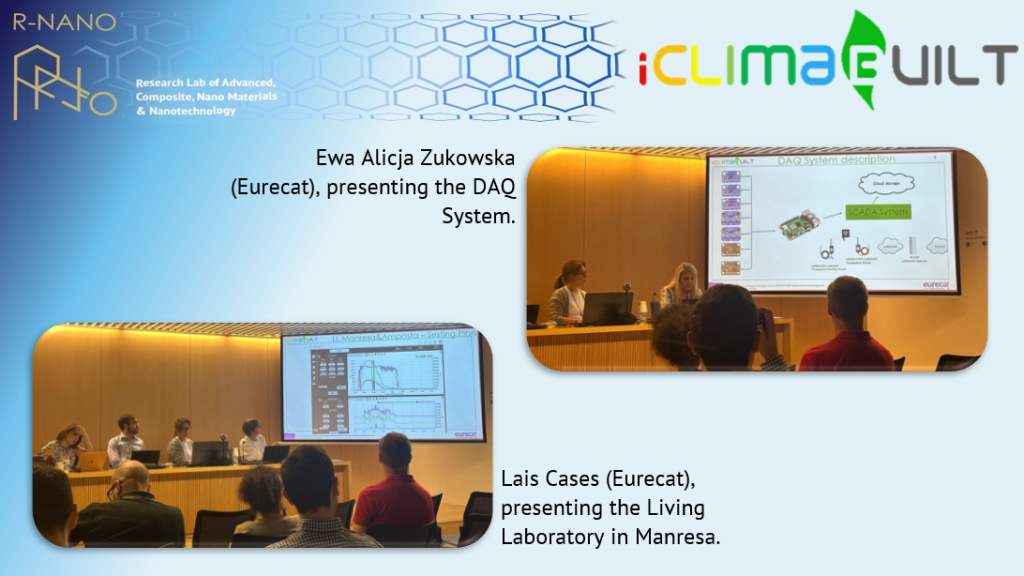 During the meeting, the project partners had the opportunity to have a tour of the living laboratory facility in Manresa owned by EURECAT, where the performance of building envelope components integrated in the envelope and/or the roof of the buildings are analyzed. The living lab facility in Manresa is a large office and service building equipped with a modular SCADA system, permitting to monitor and control the building's consumptions, operating conditions, and meteorological data. Within the building the integration of Smart Grid and Thermal Energy laboratories permit to study and characterize electric, thermal and energy production performance of a big range of building envelope components and materials such as BIPV, TEGs or PCMs. The site also allows to monitor indoor air quality monitor indoor air quality performance and test different kind of filters by using advanced analytical methods.