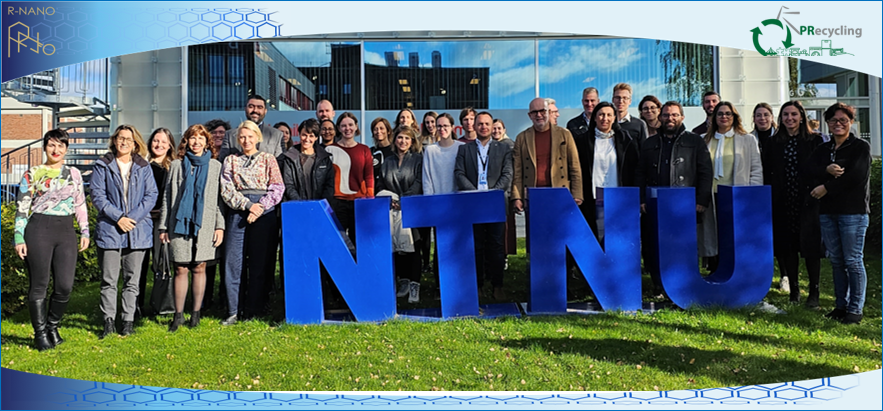 PRecycling First Review Meeting
PRecycling project held its first review meeting (18M) on the 11th of October hosted by NTNU, in Gjøvik Norway.  Representatives from the 17 partner entities, including the Project Monitor and Officer, attended the meeting and shared their constructive comments. Discussions were focused around the current status of the project, all the milestones and achievements that have been accomplished and set the work plan for the next period.
R-NanoLab's role within the project, besides the coordination, is leading WP2, on Recovering and converting recyclable materials into recyclates. Specifically R-NanoLab is responsible on Sampling and analysis of materials for recycling as well as Recycling/Upcycling and compounding of recyclates under Tasks 2.2 and 2.4.
Overall, the meeting resulted in a positive outcome and demonstrated the commitment of the project partners towards achieving the goals of PRecycling project.