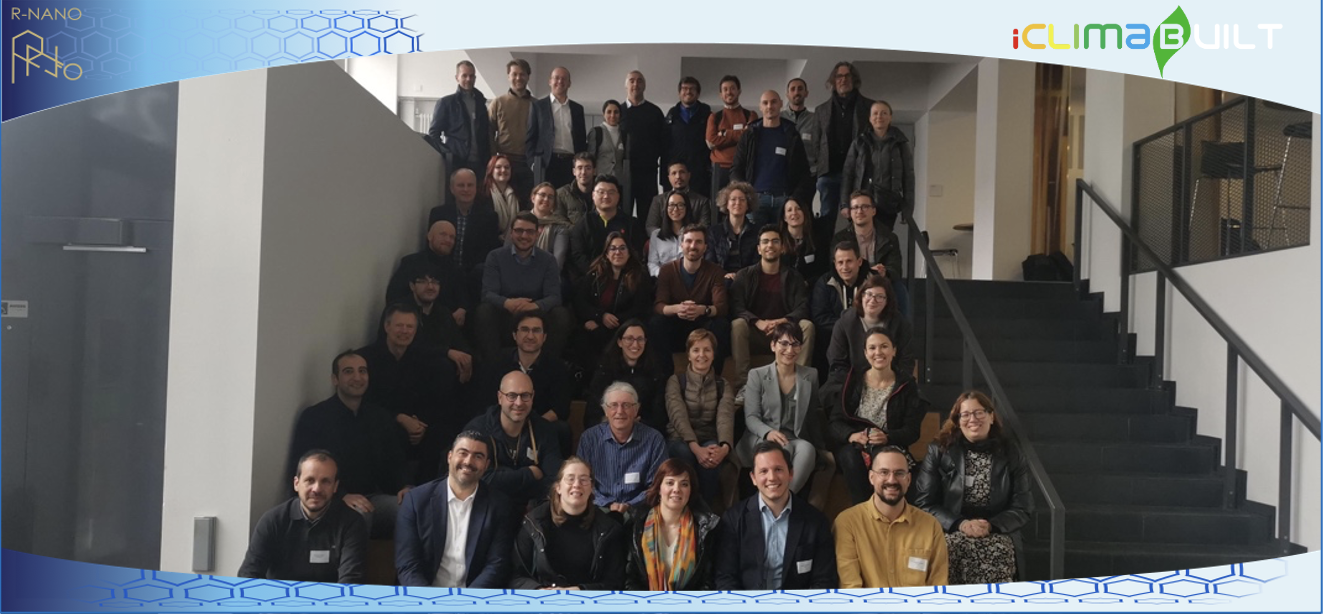 iClimabuilt: 24 Months meeting
The 24 month Progress Meeting of the Horizon 2020 Project iClimabuilt took place in Dresden, Germany on 19th and 20th of April. Hosted by project partner TUD, representatives from the 27 partner organizations and project coordination team from NTUA attended the meeting and discussed the project's progress and plans for the next period. 
iClimabuilt's goal is to create an open access ecosystem for developing, upscaling and testing innovations in building envelope materials and technical systems via its 9 Pilot Lines (PLs) to reach Nearly Zero Energy Buildings (nZEB) balance. At the same time, iClimabuilt will support and help small high-tech firms to scale up and cope with the continuous rising of technological complexity, assisting in the transformation of research results into innovations. During the meeting, the project partners had the opportunity to have a tour of the CUBE living laboratory of partner TUD and visit the project test cases, demonstrating the long-term monitoring and user perception.
R-NanoLab team this period will be focusing their efforts on the project's Open Call, which will be launching in August 2023. The idea of this open call is to deploy a set of test cases where (group of) companies outside of the project, will be able to develop and test any of their technologies referring to materials for building envelopes. iClimabuilt will offer the related services through its Services Arena. Each experimentation team needs to describe its lack in knowledge, the selected services and how the selected services are expected to close these knowledge gaps.