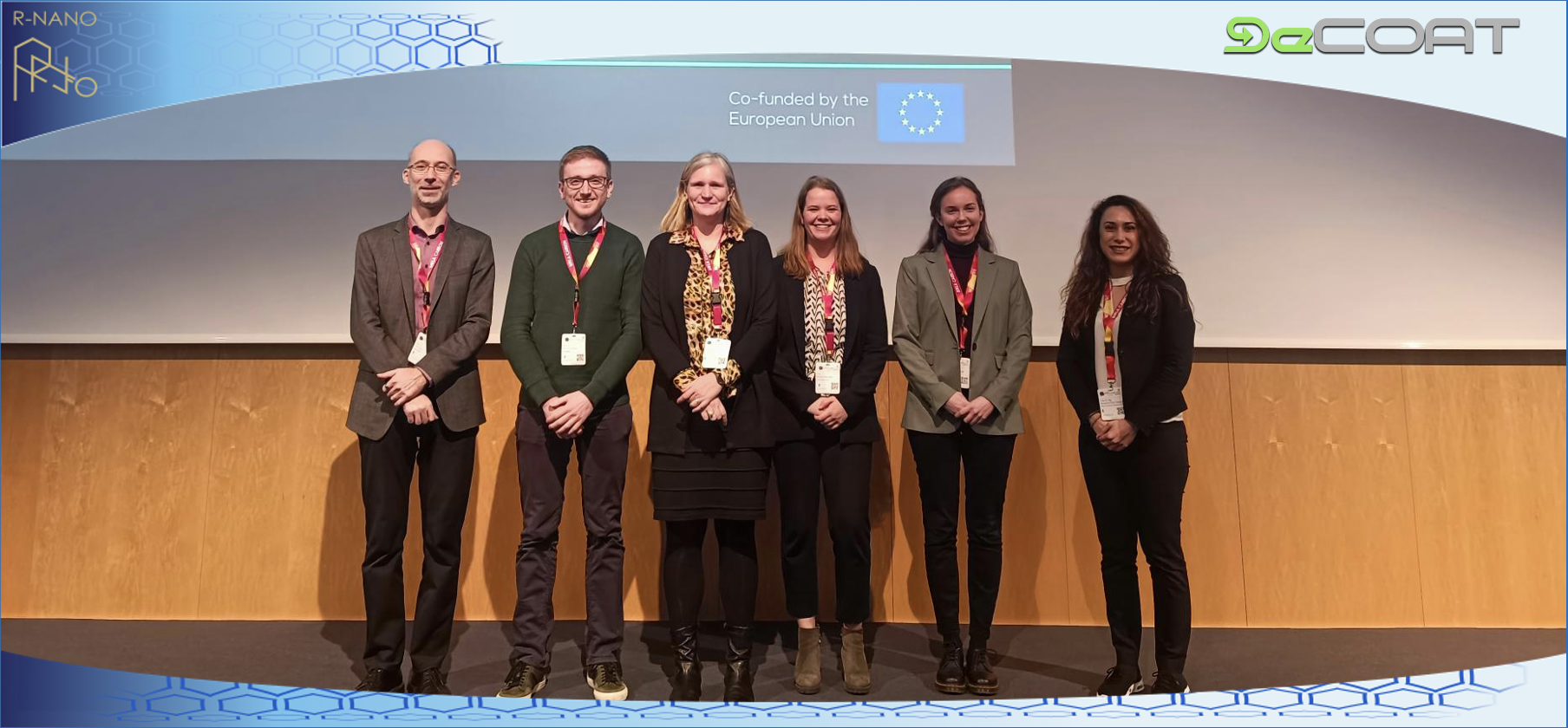 DECOAT at European Coatings Show
The DECOAT project held its 51 month meeting in Nürnberg Germany on March 27th marking the final phase of the project. With most work packages nearing completion, the project is generating promising results and use cases. Alongside with the meeting R-NanoLab was also at the European Coatings Show (ECS 2023) in Nürnberg Germany representing the DeCOAT Project on the 28th – 30th of March. The demands placed on paint and coatings continue to grow, with requirements for aesthetics, sustainability, functionality and process-proof at an all time high.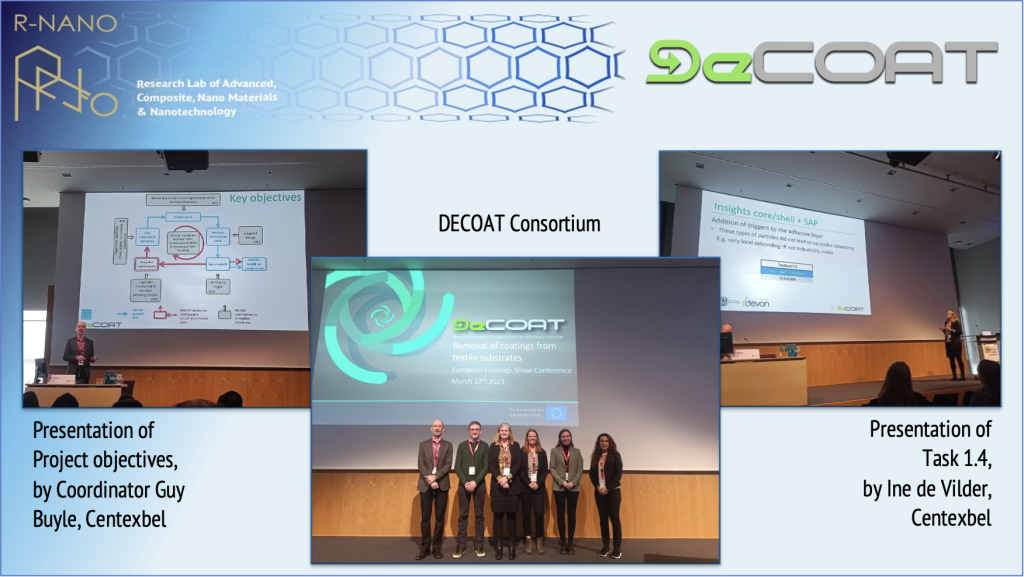 The European Coatings gave the visitors the opportunity to stay up-to-date and to discuss the latest developments in pigments, additives, adhesive and raw materials, intermediates for construction chemicals as well as laboratory and production equipment, testing and measuring equipment, application and environmental protection and safety work. In general the combination of the DECOAT project meeting and the European Coatings Show was a valuable opportunity to share ideas and discuss the latest developments in the field, as well as to showcase the project's progress and outcomes.