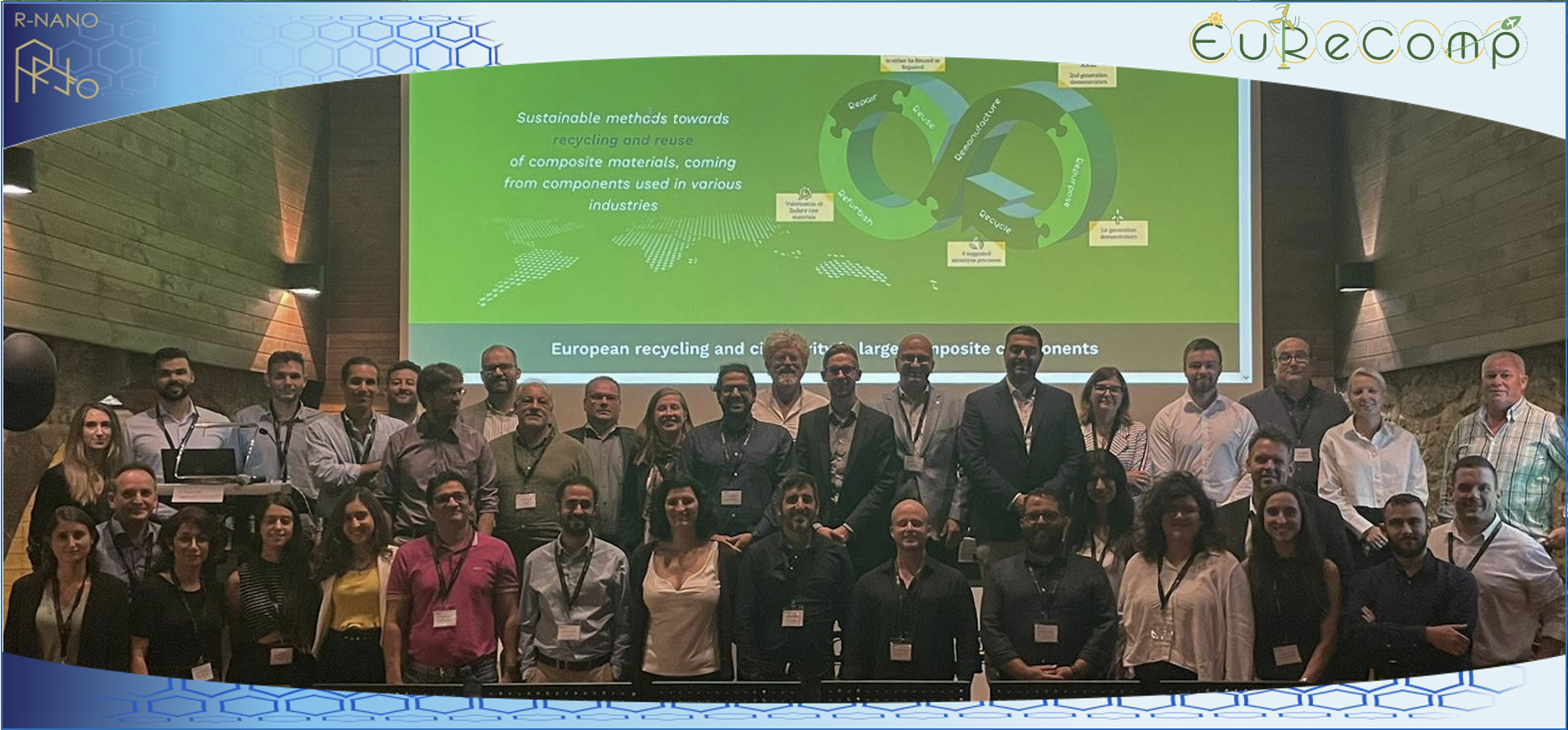 EuReComp First Review Meeting
EuReComp project held its first review meeting (18M) on the 12th of September hosted by INEGI, in the beautiful Caves Calem in Porto.
Representatives from the 20 partner entities, including the Project Monitor and Officer, attended the meeting and shared their constructive comments. Discussions were focused around the current status of the project, all the milestones and achievements that have been accomplished and set the work plan for the next period.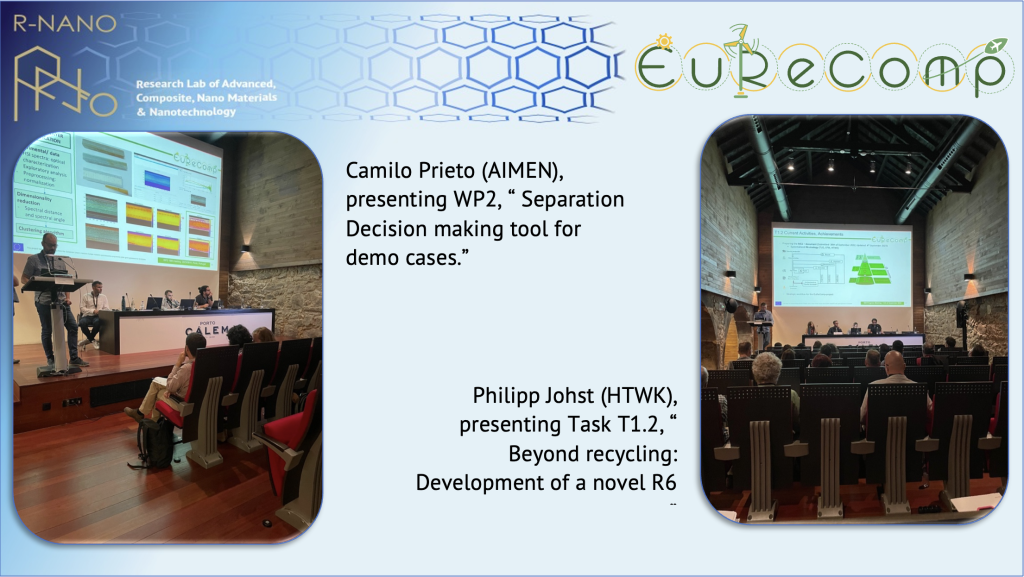 R-NanoLab's role within the project, besides the coordination, is the upgrading of the recycled carbon fibers bundles by applying novel sizing on their surface. Additionally, solvolysis wastes will be utilized as precursors in a chemical vapor deposition reactor for the production of carbon nanomaterials. Filament extrusion with recycled fibers will also be employed to support the development of the demonstrator cases of the project.
Overall, the meeting resulted in a positive outcome and demonstrated the commitment of the project partners towards achieving the goals of EuReComp project.