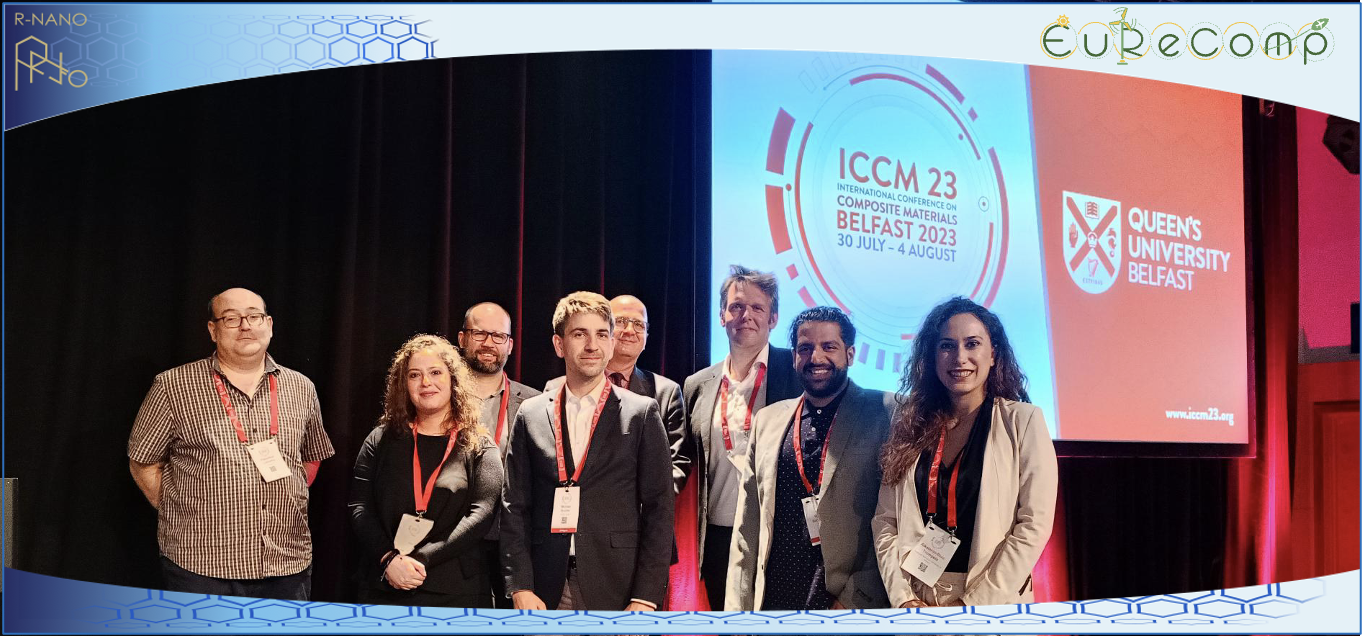 The 23rd International Conference on Composite Materials
The 23rd International Conference on Composite Materials (ICCM 23) held in Belfast, Northern Ireland, from July 30th to August 4th, 2023, showcased the forefront of composite materials research.
The EuReComp team organised a Special Session, focusing on the crucial topic of "Circularity of Composites." This session delved into the sustainability and recyclability aspects of composite materials, exploring innovative approaches to address environmental concerns.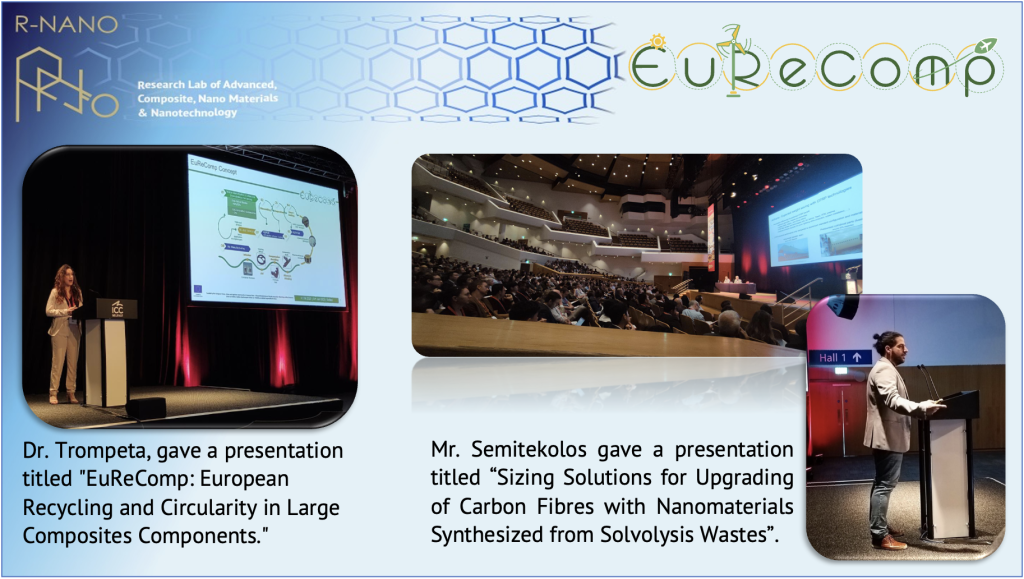 In this session, RNanoLab's team stood out with two impactful presentations.
Dr. Trompeta, gave a presentation titled "EuReComp: European Recycling and Circularity in Large Composites Components", shedding light on the groundbreaking efforts within the project.
Mr. Semitekolos presented an equally intriguing topic: "Sizing Solutions for Upgrading of Carbon Fibres with Nanomaterials Synthesised from Solvolysis Wastes". This presentation explored the development of water-based nano-enhanced sizing solutions to improve the compatibility of carbon fibres with resins and improve performance after recycling.