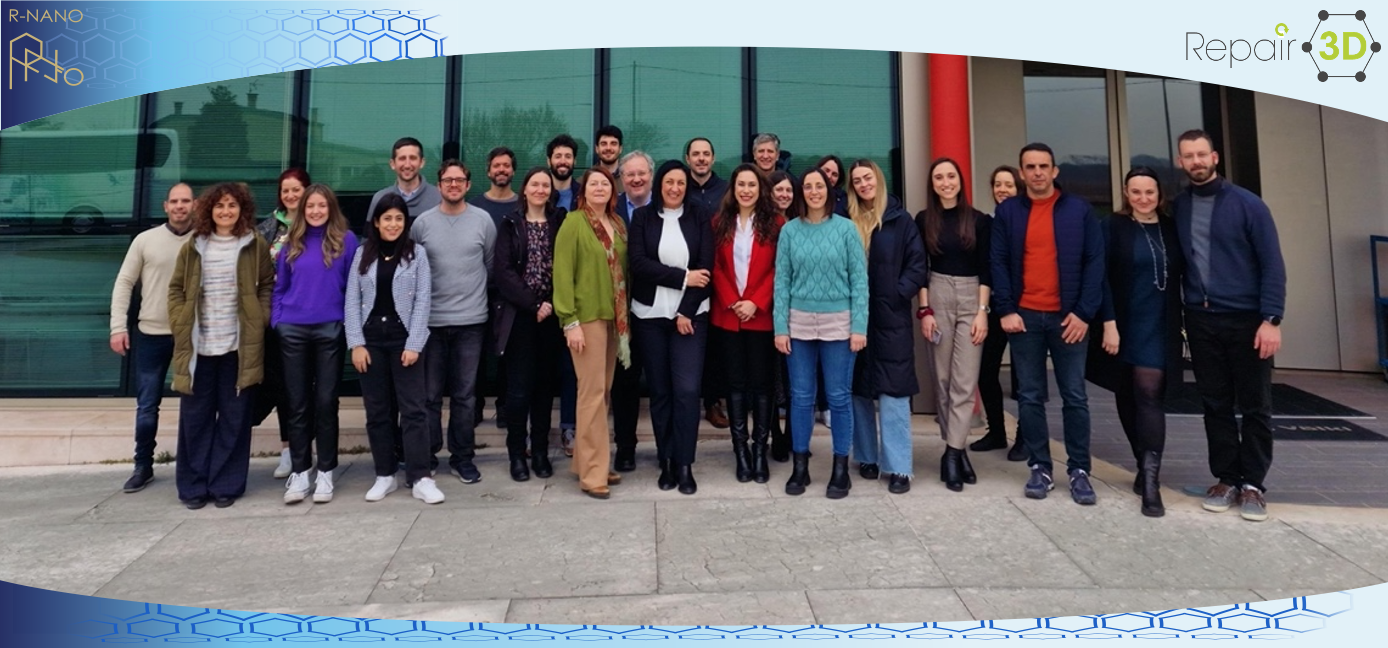 Repair3D project's 50 Months Meeting in Bologna, Italy
Hosted by Warrant Hub, the 50 Month Meeting took place in Bologna, Italy on the 20th of February. Project representatives from 18 partners attended the meeting and discussed the project's status and latest results before the Final Review meeting, which will be held on Brussels, together with an Open Day by CNAT.
R-NanoLab as Scientific Coordinator and WP5 leader presented the latest progress of Repair3D's achievements and the second phase separation and reprocessing of Additive Manufacturing (AM) produced parts, respectively.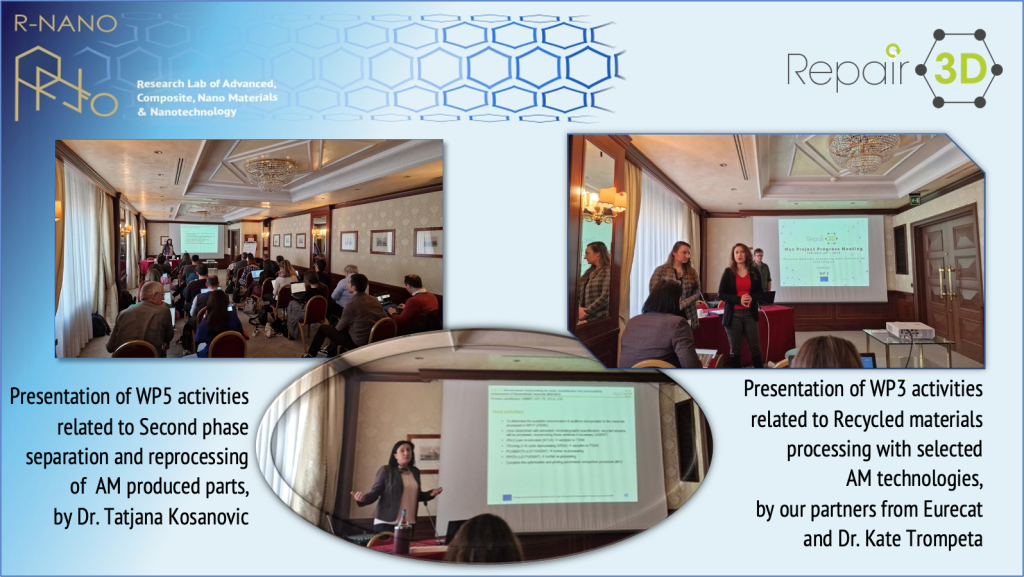 On the 21st we had the chance to visit the DALBELLO facilities in Asolo, Italy. Partners visited the production lines and planned the next steps for the last 3 months of the project.