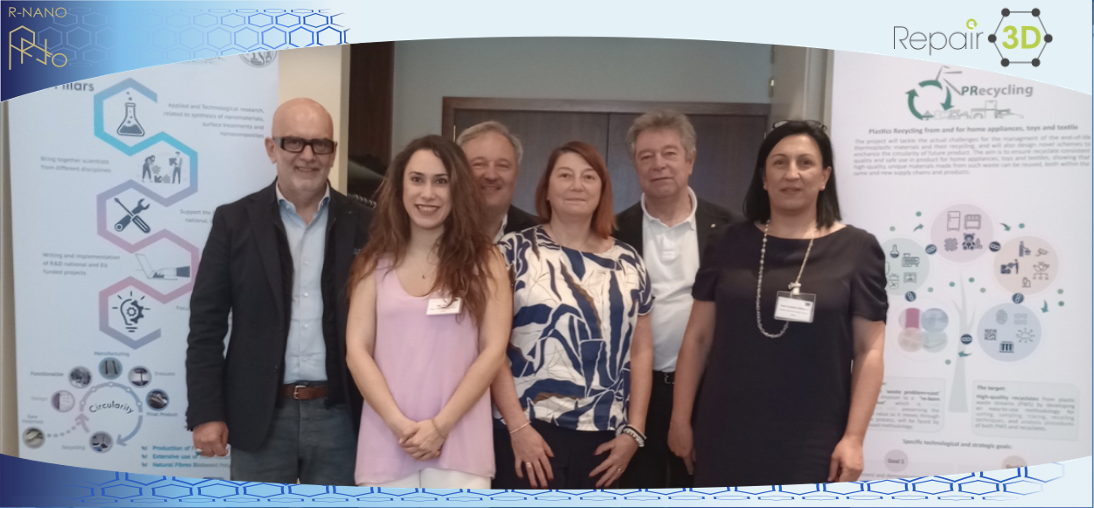 Final event of Repair3D
The 2nd Repair3D Open Day Workshop 2023 was held on the 30th of May in Brussels. The workshop covered various topics related to the project's concept and main achievements, composites recycling, repurposing routes through Additive Manufacturin. DECOAT (sister project) and Precycling projects attended also the event, to enhance the synergies and enable knowledge exchange among the polymers recycling advancements.
Attendees had the opportunity to learn about Digital tracing in plastics recycling, plastic packaging in the food industry, nanosafety standards, 3D printing process and how additive manufacturing can help companies become more innovative and sustainable.
Following the workshop, Repair3D project's final review meeting took place the next day, on the 31st of May. Representatives from 18 partners, in presence of the Project Officer Dr. Achilleas Stalios, attended the meeting and discussed the project's outcome. R-NanoLab as Scientific Coordinator and WP5 leader presented the latest progress of Repair3D's achievements and the second phase separation and reprocessing of Additive Manufacturing (AM) produced parts, respectively.